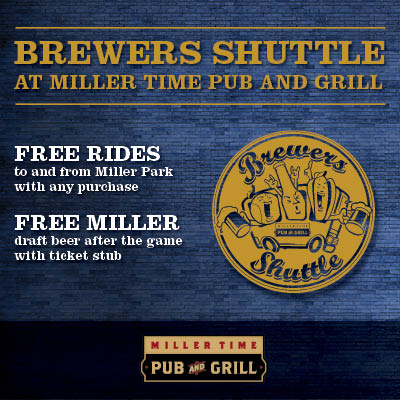 Round the bases all season long at Miller Time Pub & Grill. Gather at the pub for some pre-game beers and cheese curds before hopping the shuttle to Miller Park.

GETTING THERE: Shuttle will begin running 1 hour before the game and continue to run until the end of the 1st inning.
BACK TO MILLER TIME PUB & GRILL: Shuttle will return you back to the pub starting at the beginning of the 8th inning, then continue to run up to 30 minutes after the game.

ALSO – cash in your Brewers ticket stub before or after the game for a free Miller tap beer.

Cheers to a fun season, Milwaukee!