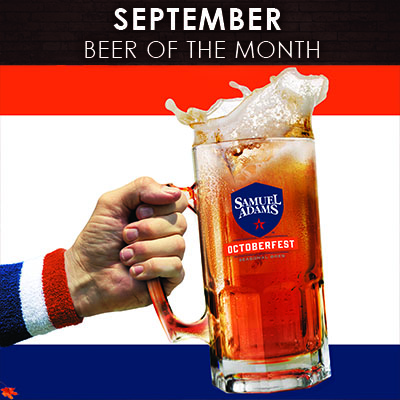 September's Beer of the Month - Sam Adam's Octoberfest

Enjoy $9 Stein Liters & $5 Pints of Sam Adam's Octoberfest Drafts or Taps All Month Long!!!

Come to Miller Time Pub and Grill, sit at our bar and enjoy the smooth taste of a Sam Adam's Oktoberfest beer all month long. Sam Adam's Oktoberfest beer blends hearty malts for a deep, smooth flavor with notes of caramel, creating a brew that's perfect for the season, or whatever you're celebrating.